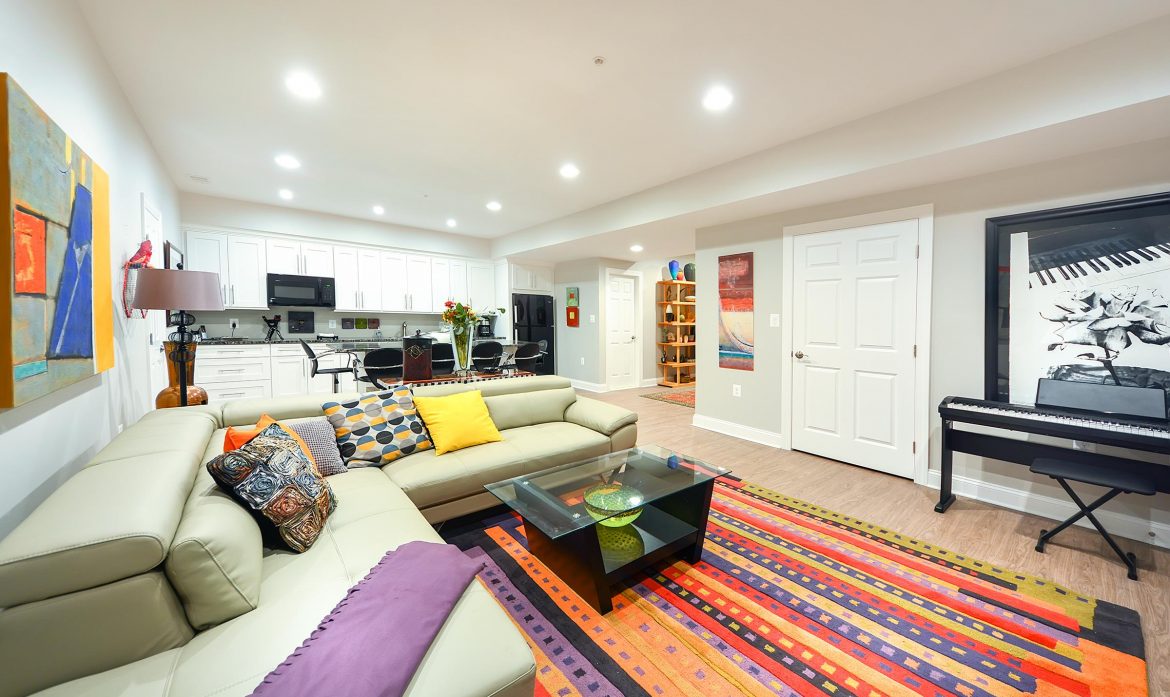 Prior to getting started on a basement remodeling project, consider the use of that room. Flexible spaces mean you can alter them any way you want them to be.
Here are some tips to help you determine what to do when remodeling your basement.
Consider Built-Ins
If you want to maximize your space, consider installing built-in shelves and cabinets for storage. Rather than expanding the space, you can spend less on remodeling with plenty of additional storage areas to keep the basement tidy and spacious.
However, you shouldn't go overboard with custom built-ins, as the costs could add up quickly and you're less likely to get a full return on investment when selling the property. Keep it simple and impressive.
Install an Air Purification System
While you shouldn't use one simply to mask mildew or mold, air purification systems can keep your basement smelling nice, preventing that musty smell that many basements tend to develop over time.
Get High-Quality Carpeting
If your basement is relatively cold and unappealing, you may want to consider adding a good quality carpet to make the room more comfortable and inviting for guests and residents alike.
Stair Railings and Posts
Installing stair railings and posts is relatively quick and easy, requiring minimal materials. They can contribute to the architecture of the basement, making it feel more like a main area of the home.
Finish Existing Spaces
Many people want to rush into building an addition onto their existing basement, but this is often unnecessary and costly. Consider simply finishing the existing space, which can make it look brand new at a reasonable cost. As stated before, custom built-ins are also ideal if you want the basement to appear larger.
Add Windows
If you want to promote natural lighting in your basement, you can open it up by adding multiple windows that let in sunlight. This can help further freshen the appearance of your basement and make it seem less stuffy.
You can also make the basement more relaxing and accommodating by removing fluorescent lighting and installing more mellow LED or other energy-efficient lights. Adding dimmers can also allow you to modify lighting accordingly, helping you further save on energy expenses.
Make Sure the Remodel Matches the Rest of the Home
When remodeling your basement, it should ideally match the look of the rest of the house. This can significantly help in blending the basement with the rest of the rooms, making it feel more like a true part of the home rather than an addition.
Keeping these tips in mind when remodeling your basement can help you make the right choices that help you take advantage of your existing space while lowering costs. You'll be able to design a basement remodel that works for you and gives you the kind of results you want from the start. You'll see a clear difference, and be able to avoid most or all of the shortcomings that you might otherwise experience.