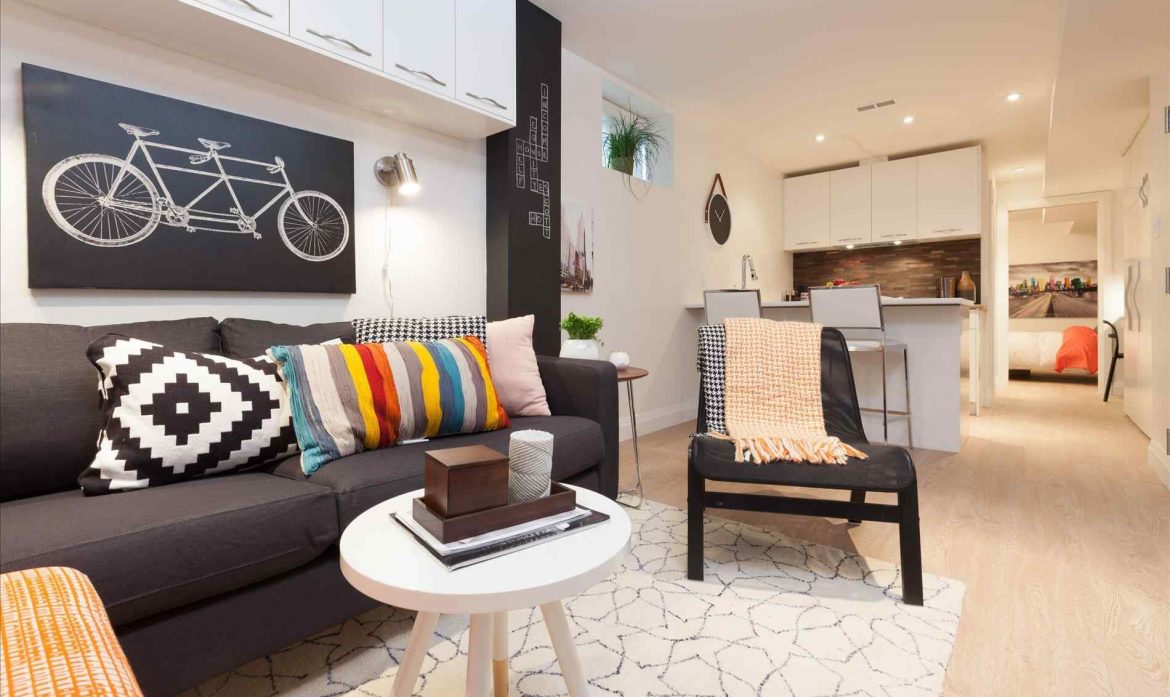 You think that your guests are listening and knowing only what you are telling them. But, there's something else that tells your guests about your personality and in a very loud tone. Don't worry! There's no one spying on you. Actually, the way you decorate your home speaks a lot about you.
In most of the cases, your guests don't go beyond your living room. So, you need to pay more attention to your living room decor if you don't want it to reveal a negative trait of your personality. Before we proceed towards telling you what object or style reveals what characteristic of your nature you can check out these modern living room design ideas to impress your visitors. Hey, not only your visitors but your social media friends and followers too! After all, you'll click selfie to share in the most beautiful part of your home.
Paint Colours of your walls – Whenever someone enters your house the first thing that catches their attention is the colors of the wall. People who choose yellow or orange color shades are seen as optimistic and lively. Those who prefer bright blue or green shades are very relaxed in nature. Colours like emerald, purple or such royal colors are the choice of creative and outgoing persons. These colors do not only reflect the personality but also put a similar effect on the people residing within those walls.
The Neutral Palette – If you choose no colors but the neutral palette you'll be seen as the peacemaker. Muted tones also show that you have chosen the middle ground rather than announcing your personality type to the whole world. This actually gives the onlooker a little freedom of creating their own perspective and so somebody may also take it as boring if the other items of the room support this.
The Antique or Vintage styled accessories – If your room is decorated with an antique type of accessories it will give your guests the message that you are intelligent and a lover of history. The vintage style decor automatically brings the feeling of sophistication. The vintage theme is a good choice if you want to show your guests that you are a serious and intelligent person.
The floor plan – The open floor plan reflects that your family shares a good bonding and everybody is welcome in all the areas. Whereas, the closed floor plan shows that the members of the family live in their private bubble and everybody needs permission to enter somebody's area.
The choice of fabrics – The curtain, sofa, and cushion covers all speak about your personality. The selection of soft and sheen fabrics for these things shows the luxury-loving nature of the homeowner.
Tabletops – An uncluttered table top reflects that you are the perfectionist who cannot bear any disarrangement. The same applies to your floor. If your floor just like a table to is clean and there isn't any clutter the onlooker will automatically praise your type A personality.
A number of throw pillows – When you have stacked your living room with some extra number of throw pillows you indirectly tell your guests, they are welcome and they can feel at-home. So, if you want to reflect your friendliness and love for visitors increase the number of those throw pillows.
Extra seating space – If your living room is equipped with extra seating space than you'll regularly require for your family members you show that you are a social person. Comfortable and extra seating arrangements show the guests that they can come to visit you regularly and you will be happy with their arrival.
Photo frames – The photo frames in your living area too reveal a lot about you. If your wall and decor have more self-portrait of yourself then this gives your guest the idea that you are confident about your looks. If your walls are full of family portraits you are the family person and your family shares a good bond.
Posters on the wall – If you like to decorate your walls with great quotes and thoughts then it reflects that you are anxious, tensed and scared inside but don't want to reveal it to the world. Psychologists believe that this type of persons try to keep themselves calm and composed by using these quotes as reminders.
You see how every single bit of your home decor can reveal so much about your personality type? So, be very mindful while choosing things for your home decor or designing your living area. And, yes don't forget to pay attention to the bathroom too if your guests visit it often.