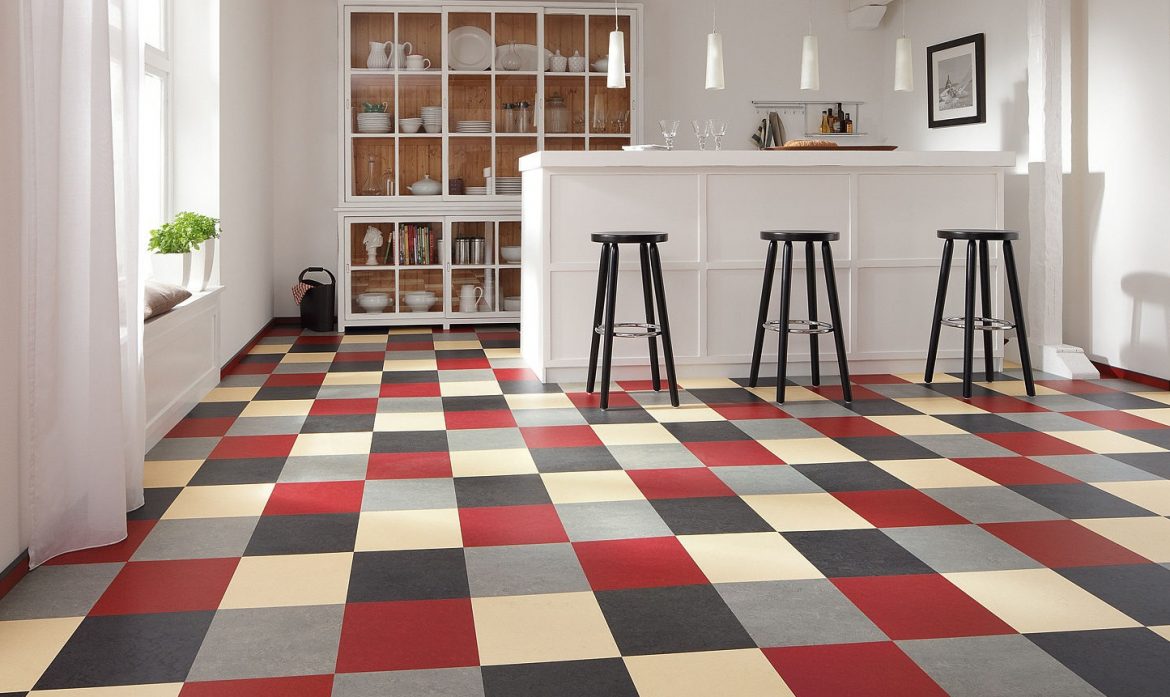 Tiled floors are not only a durable option for your kitchens, bathrooms, and other areas in your home, but they'rea stylish one as well. With proper care, they can look new for years. However, cleaning tiles can be a tiresome and involving task. If not done consistently, it can appear impossible.
The most daunting aspect of cleaning tiles is the tile grout. Fortunately, you can use heavy duty chemical cleaners, milder options that are better for your home and environment, and targeting appliances. They make the task much more manageable. The following methods can be used to take your tile cleaning to the next level.
Vacuum Cleaners
Surprisingly, vacuum cleaners are the fastest and most efficient way to clean tiles. They are a surefire means of picking up dirt and debris. In bathrooms, hair can be a nightmare, marring the appearance of your tiled floors. However, a vacuum can easily resolve this. Using different attachments for hard-to-reach areas makes the cleaning process even more straightforward. Use the hose attachment to clean dirt from edges and corners. Brushes and beaters efficiently clean dirt and dust from bath rugs and carpets.
Mopping
Damp mopping is an effective way to clean stains and grime from your tiles. Most tiles are made from an easy-to-clean material like glossy baked clay. A damp mop can easily pick up liquids, spilt toothpaste, juices, and other drops and spills. Using warm water makes the cleaning process even more effective, and is best for stubborn stains. The warmth of the water helps to loosen up the grime. Leaving the damp mop on the soiled tile for a few minutes makes it easier to clean the tiles as well.
Steaming
As useful as mopping is, steaming is a much faster means to the same end. Using a hand-held steamer cleans tiles at a much faster pace and with more precision. The heat from the steam loosens grime and debris, and the passing over motion cleans the floors as you move along. Steamers are a good option as they leave the tiled floors spotless. If you add some essential oils or lemons to the water, it can also leave your house smelling fresh and clean.
Steaming is useful for picking up even those smaller particles of dust that go unnoticed. Steamers often come with different attachments. A nozzle attachment and a small brush attachment are the most useful when it comes to cleaning tile grout.
The pressure and heat from the appliance help to target the dried up debris that discolours grout. This coupled with a grout cleaning solution will clean grout in record time. Steamers are a great investment as they do not harm the tiles. Instead, they help prolong their lives by keeping them clean and free from dirt.
White Vinegar
White vinegar is hailed as home-owners saving grace when it comes to cleaning the home. It is a natural cleaner and a safe alternative to other heavy-duty solutions. Mix one part white vinegar and one part water in a spray bottle. This solution can be used on dirty tiles to wipe them clean. Where the grime is older and thus more stubborn, you can let it sit for up to 5 minutes before wiping it away with a cotton cloth.
White vinegar helps dissolve the grime and makes it easier to keep the tiles clean. This solution is easy to make and can be kept handy in your cleaning drawer along with other solutions. It saves time and money, as white vinegar can ordinarily be found in many pantries. 
Baking Soda
Baking soda is another pantry item that can do wonders for your tiles. It is a tough stain remover and can be used to clean tile grout with impressive results. You will need a cotton cloth, an old toothbrush, baking soda, and water. First, make a paste using baking soda and water. Smear the paste on a particular spot or stain, or in the tile grout. Where the stain is older, you can leave the paste on the soiled area for up to 5 minutes.
Then, take the old toothbrush and use it to scrub the area covered with the paste. After scrubbing, you can wipe the grime clean using a cotton cloth. Overall, the quicker you deal with spills or stains the better. And for areas such as grout where debris accumulates, set a monthly reminder to get down and get them clean.