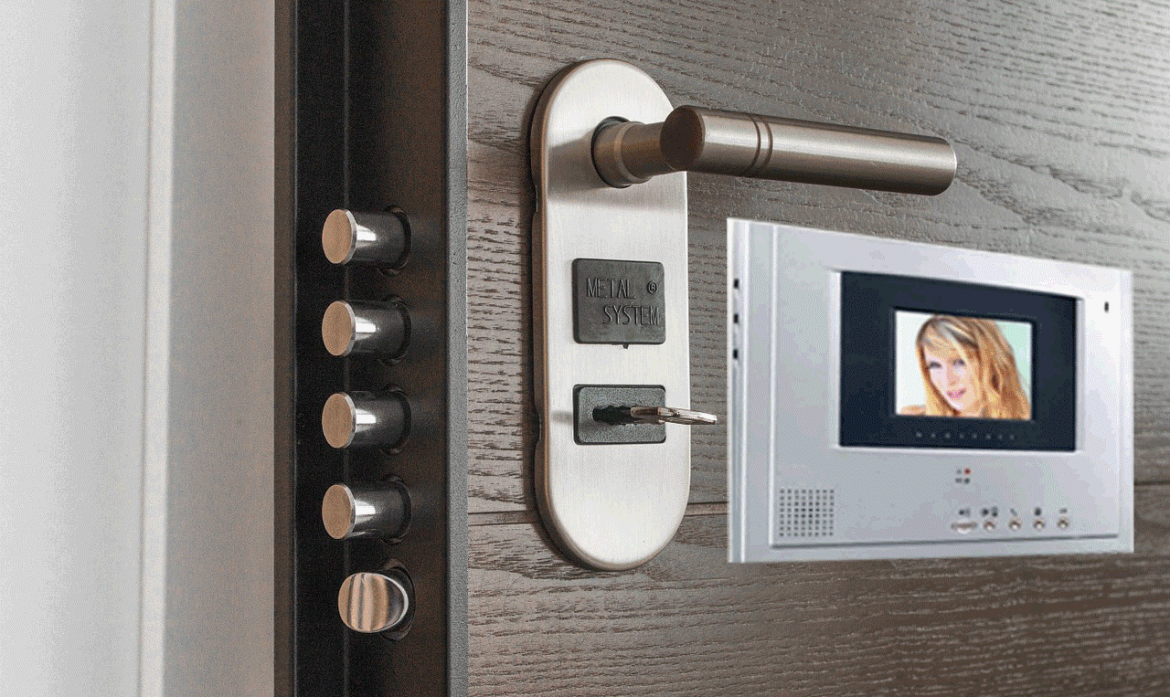 Home security is multi-faceted, with several aspects that work harmoniously together to provide a secure and safe home. For that reason, each aspect should be considered on an individual basis to get the most out of your home security system.
One of the most important aspects is a secure set of external doors which form an important line of defence against intruders. Security doors are a cost effective yet significant upgrade that can transform the security of your home immediately which is we suggest that you start there. In this article, we will cover several reasons why it just may be the best home upgrade you ever make.
Types and Varieties of Security Door
Regardless of the type of home you live in, you're guaranteed to be able to find a set of security doors that fit right in. You will find that you are able to choose from a range of single or double paned doors which each have their own advantages.
The average thickness of the typical security door is 50mm.
Each door will be fitted with anywhere from four to eight hinges.
You will often be able to choose from a range of locking mechanisms, allowing you to customise your installation.
Difficult to Break in to
No opportunist thief is going to be able to gain entry through a security door. Instead, your would-be intruder is going to require specialist tools and machinery to be able to overcome the locks fitted to your new door installation.
In addition, these doors won't be overcome with drill attacks, so if an intruder tries this method of entry, they are likely to alert your neighbours to their presence with their noise output.
A High Fire Rating
The added benefit of such a thick and sturdy door is an increased level of protection against fire. You will find that your average security door is rated for 60 minutes of fire protection, perfect for allowing you to escape in the event of a fire.
Increased Energy Efficiency
The windows and doors fitted to our home directly influence how well our homes can retain the heat produced within. This also works the other way, providing a great barrier to the sun's rays during the height of summer.
Increased Light Transmission
The ability to leave your doors open but your security doors closed is going to allow tons of light to flood into your home – great for your health and reducing the need to use energy consuming artificial light.
Durable and Long Lasting
The new security doors you fit to your home just may turn out to be its most durable aspect. They are guaranteed to last and provide efficient service for years to come.
Hopefully you're now convinced that a security door upgrade is right for you and your home. If you're based in Western Australia, Rockingham security doors are available to all homeowners who are local. Simply find your nearest supplier and request a quotation – be sure to shop around to ensure value for money.
The right security doors can literally transform any home. Once you've upgraded your existing doors, you'll wonder why you didn't do it sooner.