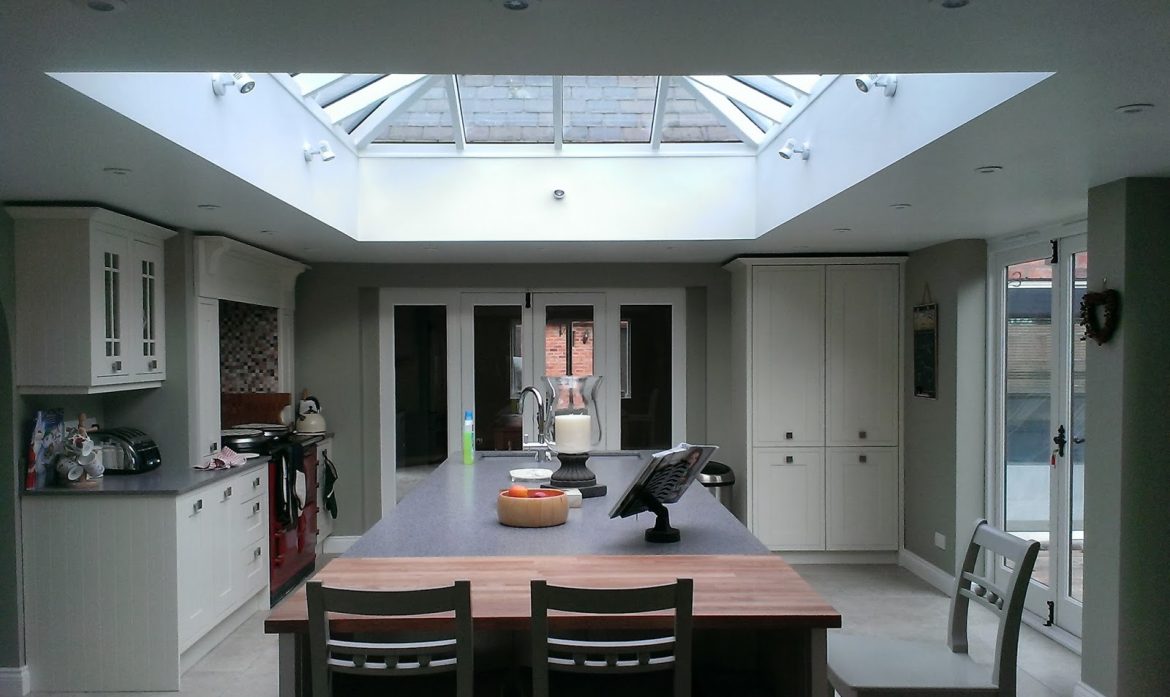 If putting a roof light in your new or old home, there are a few things that you need to know. There are many names to describe glass that is designed for your roof such as roof light, skylight and lantern light, but they are all designed to add light and height to any room and also to allow air flow using ventsif that's required.
Light Requirements.
A roof light is a great way to get more natural light to come into your room and in some cases can save you electricity as you don't have to switch on the lights until later in the afternoon. Working out where in the home needs more light can be a difficult task and making sure that you don't get too much light is also needed. Also think about how you are going to clean the glass and how you are going to reach it.
What Type Of Glass.
Toughened glass is standard, but you can also have double or triple glazing with the option of dual colour as well. You also need to consider how much UV light is coming into your home and protecting your carpets and furniture from it by thinking about sun control glass, glass that is self-cleaning and maybe even some tinted glass.
Ventilation.
A walk on roof light may be the answer to your lighting problems and they help to improve on light getting into basements, terraces, landings and floors. You may also think about whether the roof light needs to provide some kind of ventilation in the room, but installing an opening roof light is quite easy to add to your project and you can even set them to automatically close when it starts raining. The frames of these roof lights match all flat roof finishes inclusive of felt, zinc, lead and synthetic roof coverings.
Light And Height.
People incorrectly assume thatroof lights, are flat and a certain shape, but you can pick many different shapes like a pitched rooflight. They not only add light to your home, but also height and once again they are designed to keep unnecessary outside heat, outside. You can even create your own designs so that they match other changes like your new timber bifold French doors or your new windows.
More Light.
Roof lights are the best way to get light into your home when traditional windows cannot be put in due to various regulations or space is a premium. They make the home brighter, give the appearance of more space,  and they provide a warm welcome to your guests and family. Depending where you place your roof light, they provide forty per cent more natural light than conventional windows do. With so may benefits, it's important to fit the right roof light and get the best firm to do it.
Approved Installers.
Make sure that your installers are approved and the roof lights meet all necessary and current standards for where you live. Try to match the roof light to the current buildings and if it's difficult to get access to the it, then install self-cleaning glass. It works by reacting to the light shining upon it and then breaks down the dirt so the rain can wash it away.