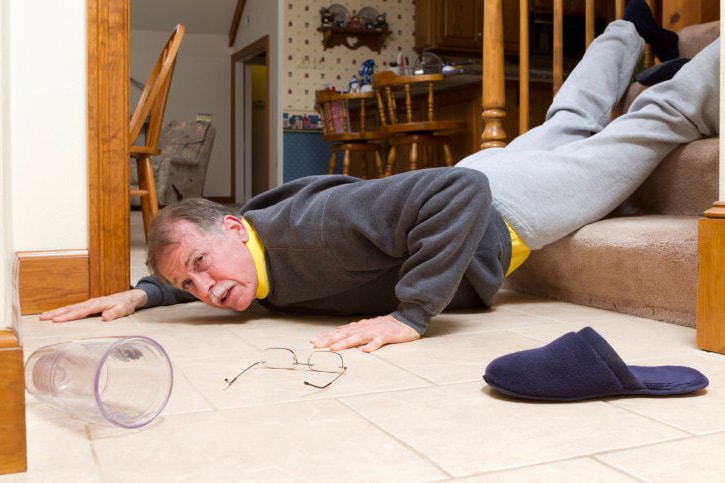 The home is where the heart is, but accidents can happen anywhere, even at home. If you're not prepared, an accident can happen; your home can be a dangerous place as well. So here are key tips to remember when caught in an accident at home.
According to the Royal Society for the Prevention of Accidents, contrary to popular belief, the home is actually one of the places where accidents are very much likely to happen. However, like other bad things, these can be avoided as well. Unfortunately, in the cases of home accidents happening, not all hope is lost. Here are a few things you could do:
Seek Safety, Medical Assistance
When you and/or your family are at home, remember that should accidents happen, you're the first responders to that particular emergency. As such, you have to be out of harm's way and proceed with caution during the first few steps of the accident. In these situations, remember that you should be prioritizing the people around you and not the property.
If you're with someone, try to get to safety as soon as possible. If you feel a considerable amount of pain, seek medical assistance immediately. Don't try to touch anything that was injured because you might worsen your condition. Try to stay calm calm and keep a cool head.
Don't try to "grab" something else when accidents happen. If you can move, make sure the first priority is to get everyone out of the house. It's most recommended to have everyone out of the house by two minutes should getting out really is the best course of action.
Take Note of Safety Markers
If possible, try to make sure your home has carbon monoxide and smoke alarms in the bedroom and every living space. Try to have detectors by the water heater and the furnace as leaks related to carbon monoxide will most likely occur there.
Remember to make sure things are working properly that are susceptible to overheating, or things that are likely to catch fire. Christmas trees with lights, unattended candles, turkey fryers, and portable heaters are susceptible to start fires at home.
When an accident happens, try to remember which parts of the household could be most affected by the accident and stay clear of that area.
Take Notes, Documentation
If you're sure you and your family are safe from harm, then try to document what's happening if you have the means. If you have a camera or a phone, try taking pictures of what happened in the accident from a safe distance. If you have a journal, try to vividly recall the memories you haven't forgotten and list them in a way that is cohesive and easy to understand in your case.
This allows you have to some means, such as evidence, in order to be able to present a better case to your insurer if you do need to get covered.
The notes can also give you more or less a better idea on how to protect your home better in the future. The photos and notes you have can give you an assessment where you have to improve in terms of safety so these accidents can be avoided.
Conclusion
When you think about accidents, you may often think they can happen outside where there are more risks than at home that can be a controlled environment. This much holds true, but the home is just as prone to accidents as the outside environment can be, so you have to know what to do if you encounter an accident at home. Click here to learn more about your other legal options as well.