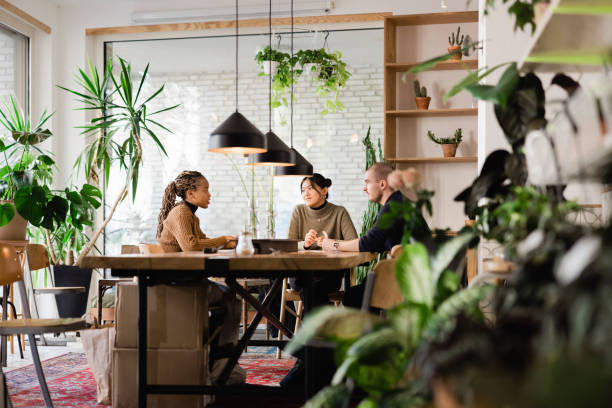 Eco-awareness is rising up the social agenda and many people are now keen to do their bit to make their homes and workplaces greener.
As a consumer, you have the power to encourage real change by 'voting with your feet, or rather with your wallet, for companies that do the right thing.
In this way, market forces can prevail in favour of those who recycle, are aware of their emissions and work towards sustainability.
Check before you buy
This issue is never more apparent than when you are buying wood, particularly when purchasing this material in bulk. Ideally, your supplier should either be independently certified or able to explain to you the certification of their source of timber. Labelling systems that are widely used and recognised in the UK include those of the Forest Stewardship Council (FSC) and the Programme for the Endorsement of Forest Certification (PEFC), whose databases of sustainable or managed sources are available for you to peruse online. The certification you are looking for may be attached to a supplier or to a product and it should be easy to find.
Ask your contractor about his or her wood sources, or go directly to the manufacturer to get this information. A responsible company will be mindful of the risks posed by deforestation, which is the second greatest source of the harmful greenhouse gases which are damaging the Earth's atmosphere. Such organisations will be able to reassure you that their wood is responsibly sourced from sustainable or 'managed' forests, in which trees are replaced so that one is planted while another is felled.
A positive trend
It is not as hard as you might think to use only sustainably sourced or recycled materials in your kitchen. The issue of wood in particular has shown a hopeful trajectory. In 1999, all Forestry Commission woodlands, which make up 40% of Britain's woodlands, earned FSC certification, meaning that much British felled timber is now FSC certified and therefore comes from a sustainable source.
Finding an environmentally friendly source of wood for your kitchen workshop should not significantly alter your overall costs, and you can then rest easy in your sustainable new kitchen knowing that you have contributed to the fight for the world's forests.
No need to compromise
When people hear the word 'green' in relation to home improvements, they often assume that they will have to make big compromises in terms of style. In other words, in order to make sure they use sustainably sourced materials and minimise their carbon footprints, they think they will have to sacrifice the finished appearance of their homes.
However, this isn't the case. As long as you know where to look, you can access products that are both beautiful and eco-friendly. For example, it's now easy to buy sustainably sourced solid wood worktops that are both attractive and practical. These products offer the best of both worlds; they allow you to finish your home to the specification you desire while at the same time helping to protect the planet