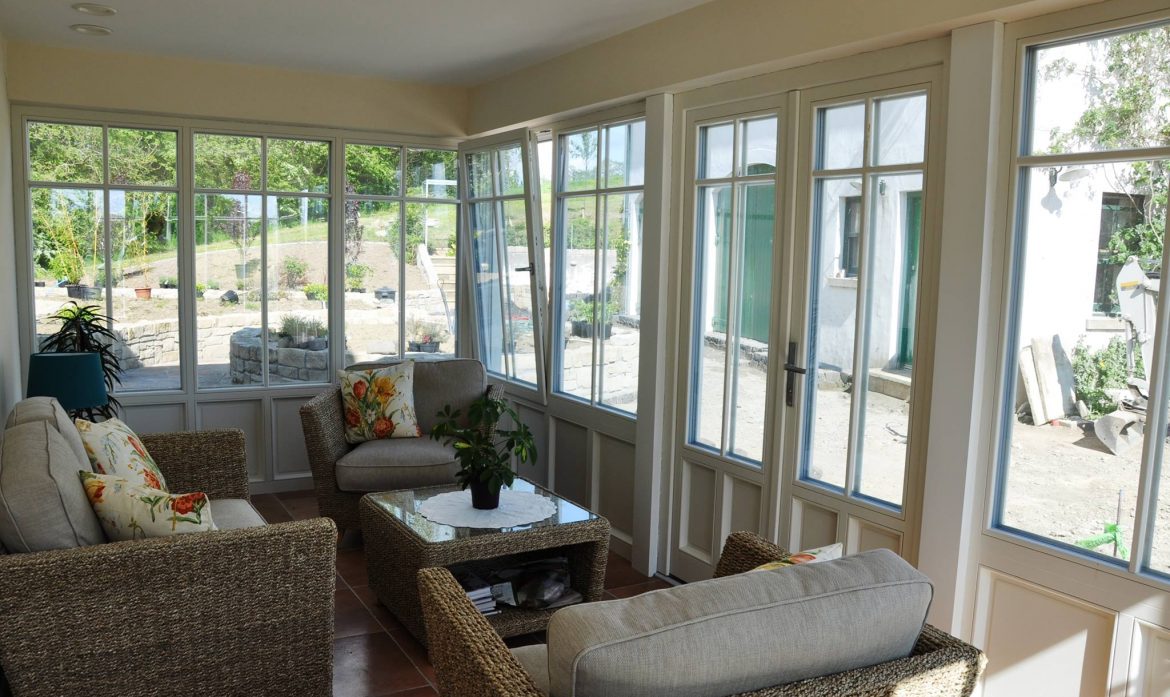 You'd think choosing new windows would be a relatively simple task. Unfortunately, with so many choices out there, few of us know where to start. Do you want a fixed window, in-swing window or hooked window? How about a window that combines all three options?
Tilt and turn windows are a combination of fixed, in-swing and hooked windows. The handle can be turned at different degrees to lock the window, have it swing inward or tilt it to let some air in. They're very popular and the European-style windows have become sought after in the USA. So what benefits do they offer?

Added Ventilation

One of the biggest advantages of these windows is the different types of ventilation they offer. When they are tilted they allow hot air out of the room without letting a breeze in. You can also open the windows fully to allow maximum ventilation. It's important because you need adequate ventilation for both your home and your health.
Easy to Clean

We all hate cleaning our windows, especially when we have to manoeuvre to reach them. Using the turn function, you can safely clean your windows with no ladder. One of your most dreaded chores becomes a simple and quick job.

Superior Air Seals

If you've had single-hung, double-hung or sliding windows, then you'll be familiar with water leakage. This is due to their not having enough air seals and the quality of the seals. Tilt-turn windows have at least two seals per window, but some have four. It's great because you won't experience the nuisance of water leakage and will have an air-tight window.

Added Security

The security of our houses is one of the biggest concerns for homeowners everywhere. Tilt-turn windows have many locking points, and the window can't be pulled open from the outside due to the in-swing hinge. The tilt position allows air into the home, but people won't be able to push the window open. Overall, these windows offer much more security than other versions, and you can rest assured that break-ins are very unlikely.