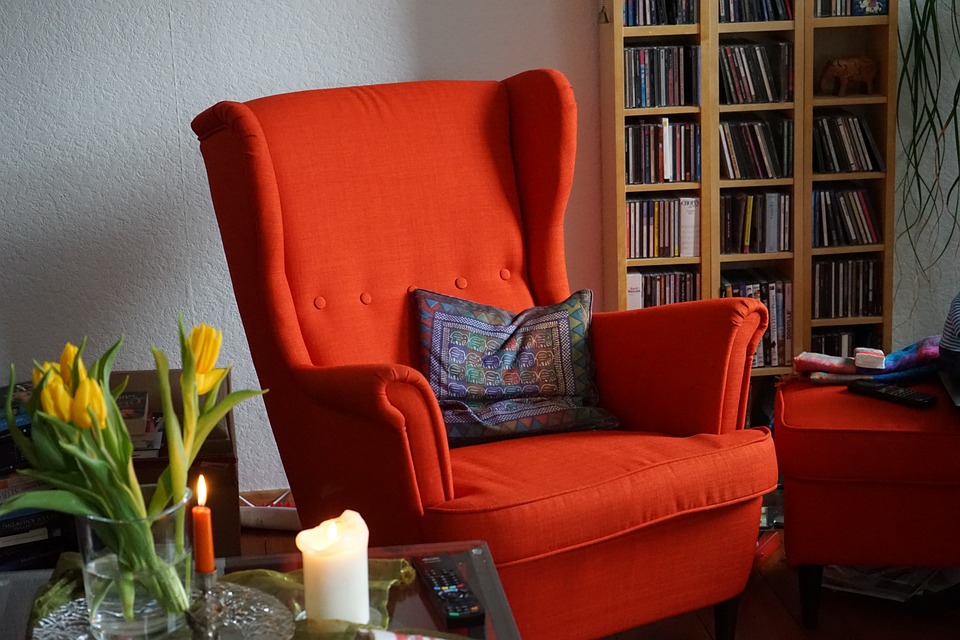 Designing awe-inspiring interiors requires huge efforts and demand a high-level of creativity. If you are planning to deck your rooms on your own you have to be armed with breakthrough ideas that can make a real difference when it comes to amping up the glamour quotient of your space.
Designing spaces in such a fashion that they can work all year round for you is a big challenge and you can't do that without using your inventiveness. Having a fair idea of what kind of furniture trends are dominating the abodes across the world, can actually bring a world of difference when it comes to picking the right pieces for your home.
Designing modern and glamorous spaces which offer the ultimate comfort and relaxation to people will come automatically to you if you try to enhance your knowledge about current furniture trends by reading more home decor magazines. And on top of that, the internet is brimming with information and ideas, all you need to do is make an effort to grab them to fulfill your requirements.
If in case you are willing to understand what kind of furniture pieces are doing the rounds these days, here is a look at current furniture trends.
Avoid Oversized Pieces
The one thing that is very important to understand here is, even if something looks extraordinarily beautiful in a furniture store, it doesn't mean you should blindly go for it. You have to use your imagination and visualize that particular piece in your living room or bedroom, whether it looks good or not. Most of the times, when you visit a luxurious furniture store, you will find striking large pieces on display, and you get mesmerized by them easily. Before you make a buying decision, think about the size of your room and your budget, can you afford it?
Just because it's too beautiful, doesn't mean it's the right choice for your home. Nowadays large sized furniture pieces are not something that people are really looking forward to adding in their living rooms and bedrooms. Rather, they are buying something that can fit their rooms perfectly.
So, if you are planning to order a sofa or a bed, think about your room first.
Sectionals & Recliners Are More In Demand
If you are planning to invest your money in living room furniture, make sure that you do not settle for outdated pieces. It means, rather than going for the standard sofa, you can go for a recliner furniture or a sectional sofa because they are more comfortable and are trending these days. People looking forward to bringing a huge difference in the look and feel their spaces must try to make unique choices. By bringing a sectional sofa, you get the opportunity to work with your spaces in an even better way. Rather than having a standard sofa set with which you can't do anything else apart from shifting its place, it's better to have pieces that give you the opportunity to change the look and feel of your spaces whenever required.
Both recliners and sectional sofas are more comfortable and give a unique touch to your space.
Include Soft Yet Attractive Hues
When it comes to picking your furniture and accessories, make sure that you consider soft and attractive hues which can work in all seasons. It means you have to be extremely conscious about picking colors because they have the capacity to make and break the beauty and appearance of your space. So, whether you are thinking about ordering a bed, sofa or center table do get them in soft and attractive colors.
Match Your Pieces Aesthetically
Use your aesthetic sense when it comes to matching the furniture pieces, accessories and other decorative items in the room. Avoid designing your space either too white or too black shades. They give a very dull and drab look to your room, So, rather than doing so, add life to your spaces by bringing in pieces that complement each other effectively.
Don't Make Your Rooms Too Crowded
Apart from avoiding those pieces which are too big for your rooms, you should also try to avoid the furniture pieces which you don't require. Adding furniture pieces unnecessarily in your space doesn't bring any elegance to it, they rather make them look too crowded.
What looks good and what looks bad also depends largely on your personal taste, so consider that as well before decorating your rooms.